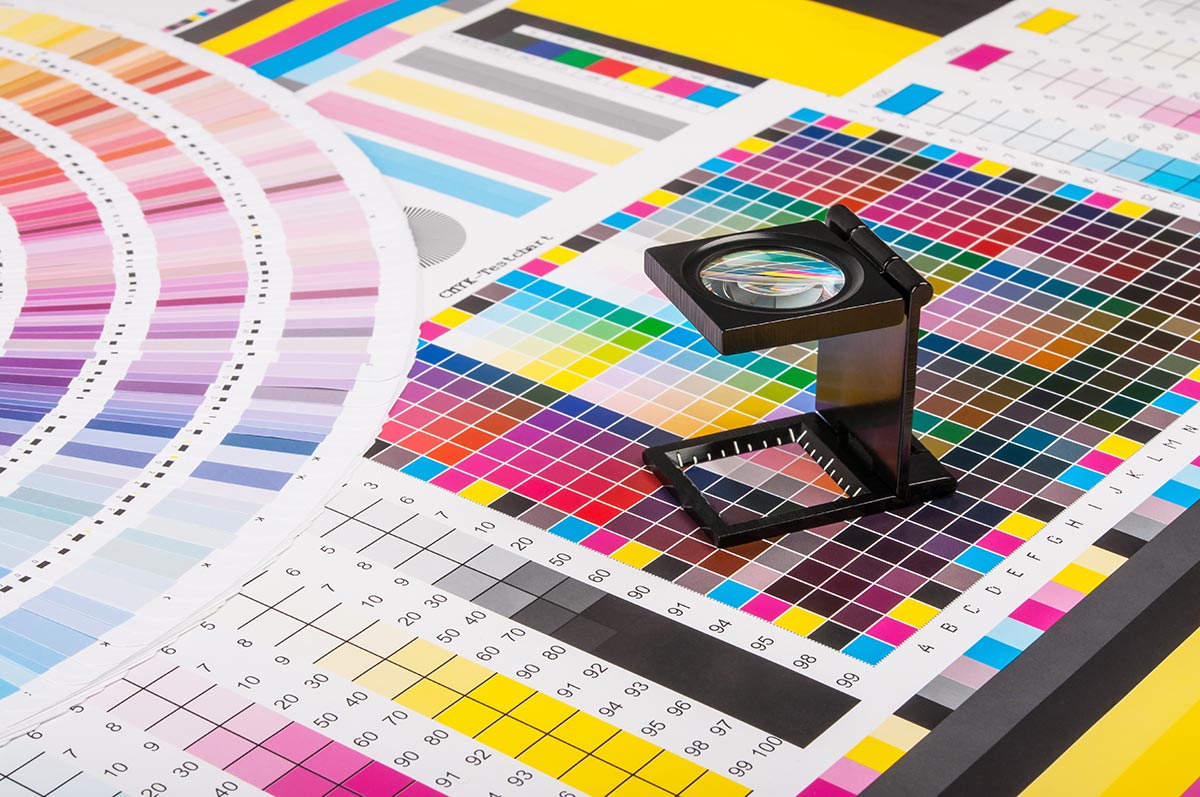 Moire u sitotisku
Mnogi sitotiskari koji koriste UV boje za tisak na sintetičke podloge kao što su CD / DVD –i , keramika ili premazani papiri, često se pitaju kako se boriti protiv pojave « moirea « u tisku punog kolora. Kako to da se veliki format u CMYKU tiska bezprijekorno, dok ostali dio koji se tiska u istom prolazu sadrži samo 2 procesna tona, tj. Cyan+Magentu i uočava se pojava «moirea « ?

Što uzrokuje taj istančan val kao kod ručnog tiska na CD ili DVD u Pantone skali?
Što je uzrok?
Da bi smanjili nanos boje kod tiska UV bojom, upotrijebit ćemo svilu gustoće 140niti/cm ili finiju. Kod odabira svile, nije važna samo gustoća već moramo uzeti u obzir i promjer niti svile: 27,31 ili 34 mikrona.

Ove različitosti određuju geometriju svile, a odlučujući čimbenik je ukoliko su otvori svile ili mrežice za tisak veći , isti ili manji od promjera niti. U tom smislu ćemo
ukoliko su otvori na sitotiskarskoj mrežici ili svili veći od promjera niti
– Dobiti veoma veliku rezoluciju i finije linije.
ukoliko su otvori na sitotiskarskoj mrežici isti sa promjerom niti
– Dobiti dobru rezoluciju i veću nakladu tiska što je kompromis između 1. i 3. primjera
ukoliko su otvori na sitotiskarskoj mrežici manji od promjera niti
– Dobiti mogućnost tiska velike naklade i najmanji rizik zasušivanja boje na situ što je važno kod tiska velikog formata krupnim rasterom. U konkretnom slučaju struktura svile je vidljiva kroz Cyan i Magentu što je svojevrsni fenomen , budući da je to inače moguće samo sa mikroskopom. Kod boja na bazi otapala to nije moguće.
Kako izbjeći?
ODABIR UV BOJE i dodataka koji mogu pospješiti tečnost boje
ODABIR SVILE